An excellent credit score is used for more than obtaining a car loan or credit card. Your credit scores are a snapshot of your money management style. That is, how you pay your debts to institutions that loan
you money.
Poor credit will affect your opportunity to purchase a home, purchase low-interest transportation, business loan approval, employment, and certain investments. Good credit gives you so much more power to build wealth and a generation of good habits.
Shekinah has credit specialist and a state-of-the-art system to help you reach your desired credit status.
We Help Businesses Get Capital
Improve Fundability | Build Business Credit
Get Loans & Credit Lines
Get Your Turnkey
Business Credit Solution
Our finance suite is the most comprehensive financial solution available in the world today. Check out some of the many reasons you should consider this turnkey solution for your business:
Get approved for funding and build your business credit
Access the largest database of lending sources available anywhere
Access the largest supply of vendor and revolving business credit sources
Get approved for cash funding even if you have a startup business or challenged personal credit
Work with your own certified business advisor who will help you meet lending criteria before
you even apply
Get approved for net 30 accounts quickly to build your business credit
Secure revolving business credit accounts with no personal credit check or guarantee through sources like Target, Wal-Mart, Best Buy, Apple, BP, Staples, Lowes, Home Depot, Dell, and many more
Types of Funding…
With business financials you can also be approved for:
SBA 7a Loans
Lines-of Credit
SBA 504 Loans
High Loan Amount
Private Equity
Business Start-Up
If you want to start a business or secure financing with no collateral or cashflow requirements, you can be approved for no-doc financing that requires no financials including:
Business Credit Cards
Business Lines-of-Credit
You can also be approved for niche financing for your business even with average credit including:
Home Reseller Financing
Commercial Signage Financing
Equipment Sale-leaseback
Auto Dealer Floor Plan Financing
Vehicle Wrap Financing
E-2 and EB-5 Visa Financing
Established Business
If your business has cash flow or collateral, you can be approved even if you have challenged personal credit. Depending on the types of collateral you have, you can be approved for:
Purchase Order Financing
Inventory Financing
Account Receivable Financing
401k Financing
Commercial Real Estate Financing
Securities Based Line of Credit
Equipment Financing
Private Equity Financing
Business Revenue Lending
Merchant Cash Advances
ENROLL in your Business Credit Finance Suite TODAY! Details are a click away. Book your appointment to get started.
We have a dedicated team of tax professionals to serve you. We are in Arkansas, Mississippi, Washington & Texas. We serve all 50 states.
Clarissa
clarissa@shekinahservices.com
Gabe
gabe@shekinahservices.com
Kevin
kevinyoung@shekinahservices.com
Velinda
velinda.woodard@shekinahservices.com
Mary
marymiles@shekinahservices.com
Nargiz
nargizcroft@shekinahservices.com
Chris
chris.allen@shekinahservices.com
Ron
roncoleman@shekinahservices.com
Sherri
sherri.woodus@shekinahservices.com
Yolanda
yolandajones@shekinahservices.com
Lou
lou.lambert@shekinahservices.com
Joseph
joseph.mckee@shekinahservices.com
Individual tax filers are processed depending on their filing status, income, available deductions, and any eligible credits they may receive. They will file both single and married, with or without dependents. Business tax filers may require additional tax schedules depending on their business type – Sole proprietorship/ single-member LLC, Partnership, or Corporation. The outcome depends on their filing status, income, available deductions, and eligible credits.
Either case, Shekinah tax professionals are available to meet ALL your tax needs.
No-cost Advance Loans of $150, $500, and $1000
36% APR on loans between $1,250 and $6,000
High approval rates
Starting January 2, 2021
Direct Deposit
Tax fund proceeds are deposited directly to a taxpayer's bank account giving immediate and convenient access to your funds.
Availability and check cashing limits vary by state and are subject to applicable
law. Check with your local Walmart Money Center for more details.
FASTERMONEY® VISA® PREPAID CARD
The Prepaid Card That Saves You Time
The FasterMoney Visa Prepaid Card is a great option for clients who do not have
a traditional bank account in which to receive their tax refunds. You do not have
to come back to the office to pick up YOUR check.
Get money quicker (compared to direct deposit or check)
No credit checks
No check cashing fees
Secure
Mobile App
Year-around use
Ask about our Professional Audit and Tax Fraud Assistance Services.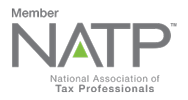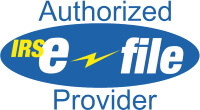 Established Business
If your business has cash flow or collateral, you can be approved even if you have challenged personal credit. Depending on the types of collateral you have, you can be approved for:
Purchase Order Financing
Inventory Financing
Account Receivable Financing
401k Financing
Commercial Real Estate Financing
Securities Based Line of Credit
Equipment Financing
Private Equity Financing
Business Revenue Lending
Merchant Cash Advances
Velinda
velinda.woodard@shekinahservices.com